Award winning pizza in Maumee, Ohio.
Sun – Thurs 11am – midnight
Fri & Sat 11am – 1am
12″ Thin
10″ Cauliflower (+$1)
Available daily with the freshest toppings. We're the hottest pizza around.
All Build Your Own pizzas start at $10 + the cost of toppings.
Black Olives
Green Olives
Jalapeno Peppers
Green Peppers
Banana Peppers
Pineapple
Red Onion
Vidalia Onion
Extra Cheese
Pepperoni
Ham
Button Mushrooms
Sliced Portabella Mushrooms
Roma Tomatoes
Spinach
Roasted Red Peppers
Whole Garlic Cloves
Minced Garlic
Artichoke Hearts
Pickles
Kalamata Olives
Sundried Tomatoes
Asiago Cheese
Feta Cheese
Italian Sausage
Capicola Ham
Meatballs
Grilled Chicken
Hand-Cut Pepperoni
Crumbled Bacon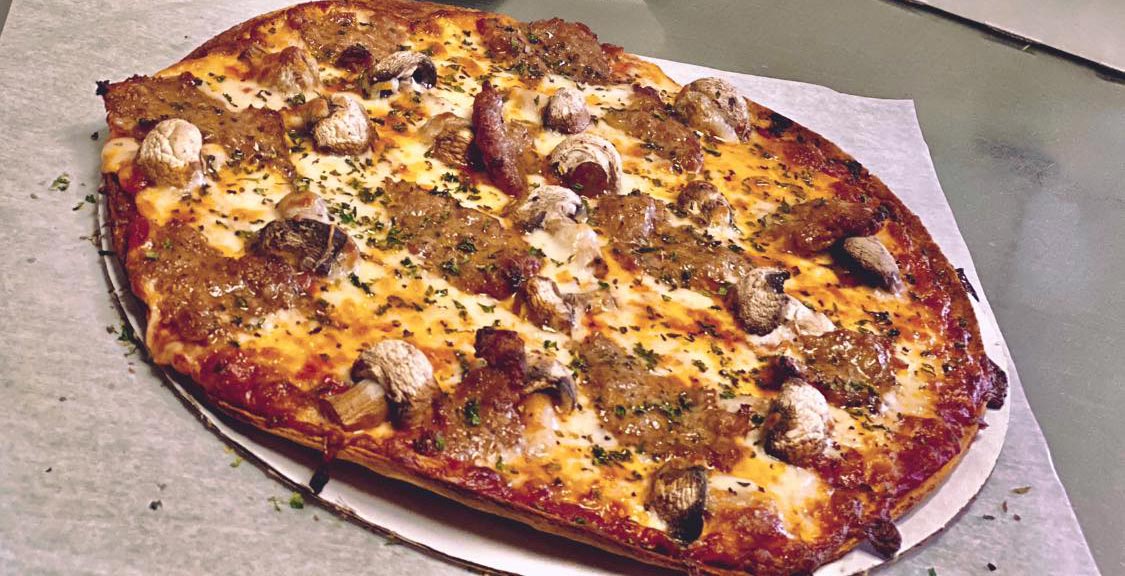 Meat Pizza, $16
Pepperoni, Crumbled Bacon, Ham, Italian Sausage
Hawaiian Pizza, $16
Crumbled Bacon, Ham, Pineapple, Red Onions
Supreme Pizza, $16
Red Onions, Black Olives, Pepperoni, Bacon, Banana Peppers
Chef Veggie Pizza, $16
We'll run it through the garden. Different every time.
Chef Surprise Pizza, $16
Let our Chef create a masterpiece for you. Different every time.
Greek Pizza, $16
Black Olives, Green Olives, Banana Peppers, Artichoke Hearts, Roma Tomatoes, Red Onion, Feta
Pickle Pizza, $16
Ranch Sauce Base, Pickles, Crumbled Bacon, Minced Garlic, Feta
Barbecue Chicken Pizza, $16
Barbecue Sauce Base, Chicken, Bacon, Red Onion, Mince Garlic, Asiago
Tuscan Pizza, $16
Spinach, Mince Garlic, Sundried Tomatoes, Kalamata Olives, Red Pepper, Asiago
Triple Cheese Bread, $12
Asiago Cheese, Mozzarella, Feta, Garlic, Olive Oil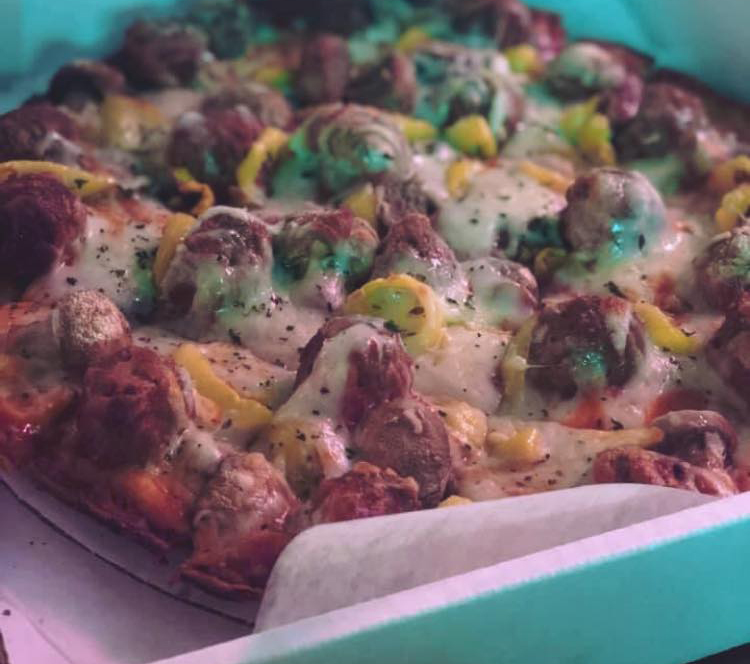 Beer
Variety is the spice of life and we have an impressive selection of the best craft beers for your tastebuds to savor. In fact, our ever-expanding assortment rotates weekly with the freshest concoctions from local & national brewers. On tap or in bottles & cans, we are sure to have the perfect potion to please your palate. Try saying that three times fast after a couple of brews.
Spirits
Known for our friendly pour, we carry an array of liquors for every occasion. Rum, gin, whiskey, bourbon, tequila, vodka, schnapps, you name it, we got it.
Wine
We have it. Red & White. Chardonnay, Pinot Grigio, Cabernet Sauvignon, Pinot Noir. It is here and served as full glasses.